Banners & Stickers
Banners & Stickers are ideal for trade shows, special events, promotional displays, floor graphics, and temporary or permanent signage. Our large & small format graphics are printed on high quality media, utilizing solvent-based inks for indoor and outdoor use. Whatever your message, let our full-color banners & stickers help you deliver it.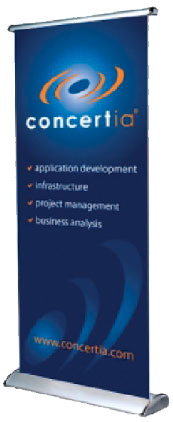 Banners & Posters
Digitally-printed vinyl banners and posters give our clients an economical and versatile way to promote their company, adding extended visibility to their marketing messages & branding. Great for in-store Point-Of-Purchase (POP) displays, outdoor sales events, trade shows/conventions, and more. Digitally-printed banners are opening the doors for companies looking to create visual impressions in bold and effective fashion!


Digital Stickers
Digital stickers allow a greater opportunity for more intricate artwork while also providing the ability to print full color images. Once printed, these decals are sent to our plotter where they can be precisely-cut to your set-forth parameters. This particular style has provided our clients with endless possibilities for realizing their marketing & promotional ideas.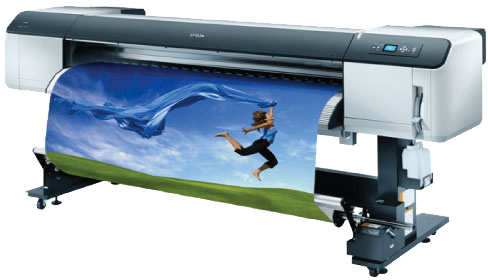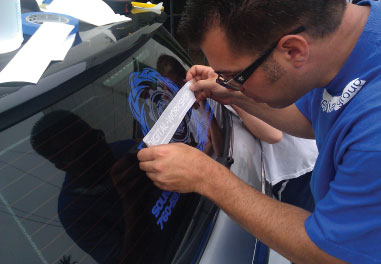 Vinyl Cut Stickers
One of our most popular products, vinyl cut stickers require no ink or printing. These are highly customized pieces of digitally cut solid vinyl. Our stickers are perfect for promoting your company's logo on trucks, vans, store windows, trailers and hundreds of other objects.
Yard & Parking Signs
Professionally designed lawn signs can be significant lead generators and give a great drive-by impression. We'll get a customized yard sign designed and printed for you today!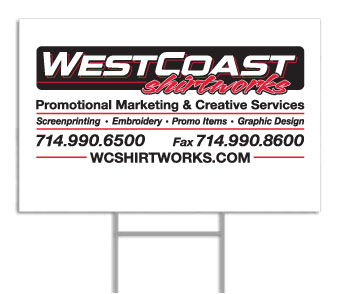 Vehicle Graphics & Magnets
Whether you need a full vehicle wrap or company branded magnets on your truck side doors, we have a solution for you that meets your advertising needs. With our in-house designers, we can design, layout, print and install your wrap from start to finish. Give us a call today to get started on a complete vehicle layout!