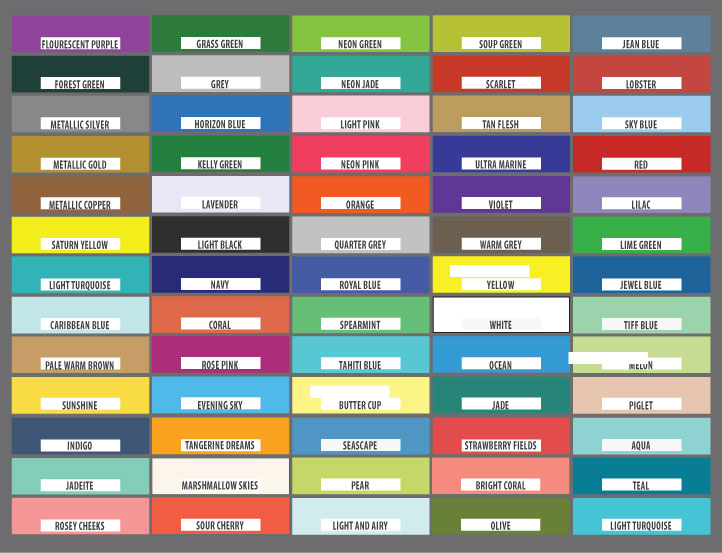 If you would like to add a Custom Pantone Color make sure you let our staff know the PMS color you'd prefer.
Although we strive to be on the same page as our clients at all times, we cannot always see the color you are dreaming up in your mind. All computer screens have backlights and colors can be seen differently from one computer to another. Color is subjective, and therefore it is important to give us a Pantone Color to ensure accuracy.
The Pantone Color Matching System is largely a standardized ink color reproduction system. By standardizing the colors, different manufacturers in different locations can all refer to the Pantone Color Matching System to make sure colors match without direct contact with one another. Pantone colors are described by their allocated number (i.e. PMS #130) and are often used for branding to instill consistency and recognition.
Pantone Colors are offered at no additional cost. In the event that you do not choose a Pantone Color, we will do our best to use a color that best suits your design, but we do recommend that you at least choose a color from our Stock Color Chart above.